Fit is always important for an item to look good. When it comes to purchasing and investing in a leather jacket, so many people forget about fit. They may be like I can get it on, I could get it. People don't pay attention but fit is what makes us look good and I also like how you brought up the point of investing in your wardrobe.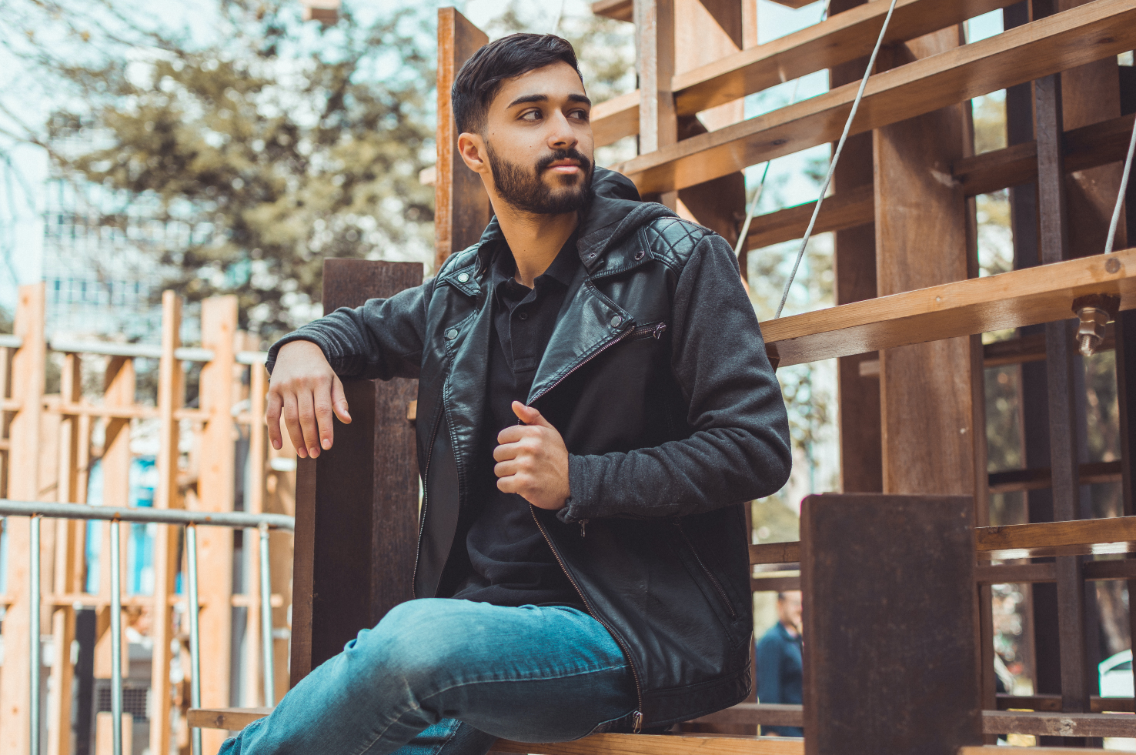 Especially when you're getting a leather jacket, you will be spending a pretty penny on the jacket so you want to be quality and want it to fit right and be smart about this purchase. Everyone should be thinking through big investment purchases just like this. Let's just talk about a couple different things and show you exactly how a leather jacket is supposed to fit.
Suggestions below are both suitable for men and women while they considering purchasing a leather jacket. Let's dive in it.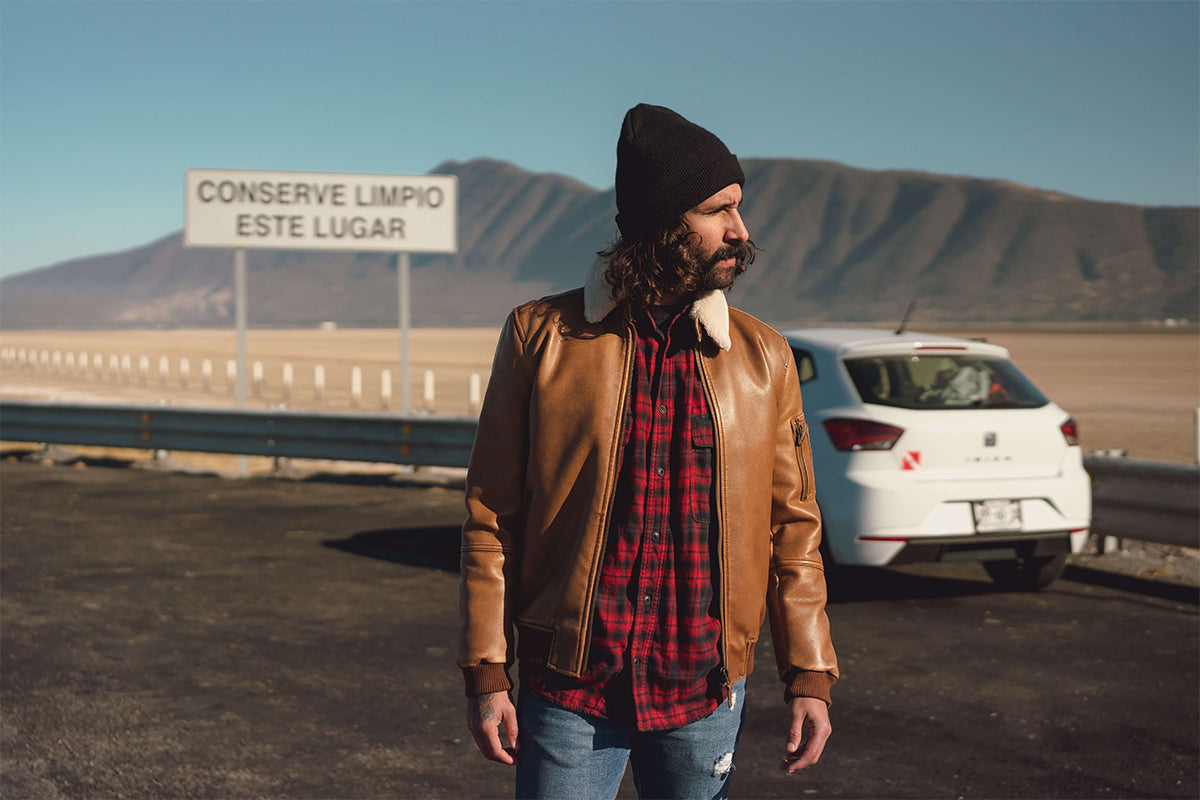 Should a leather jacket zip up?
Zip it or not?
There's a lot of people who have different opinions on it. Some people are like it needs to be able to zip clothes comfortably while some are like I'm never going to wear it close. I'm always going to wear it open so it should fit well that way but there are some fundamental things that you need to look for in the fit of a leather jacket and the rest we can kind of figure it out from there.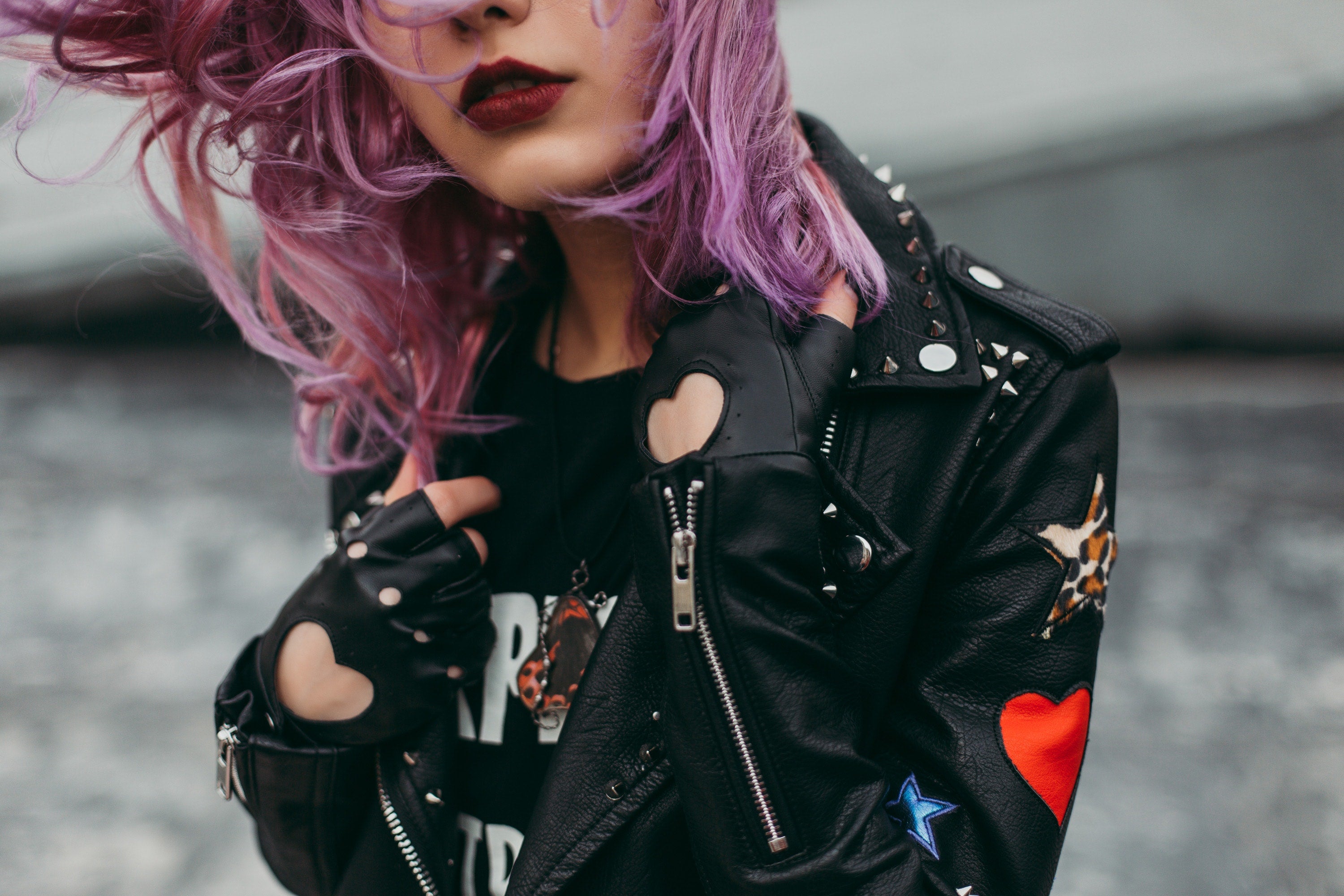 Fit properly in the shoulders
First start with the shoulders, your leather jacket must fit properly in the shoulders or else it's not going to be flattering so you want the shoulder seam to hit right where your shoulders are. If the seam is hitting too far in, it's definitely too small and if it's getting too far out, it's too big and it's going to be droopy so choose a leather jacket with the right seam where your shoulder is not too big or too small.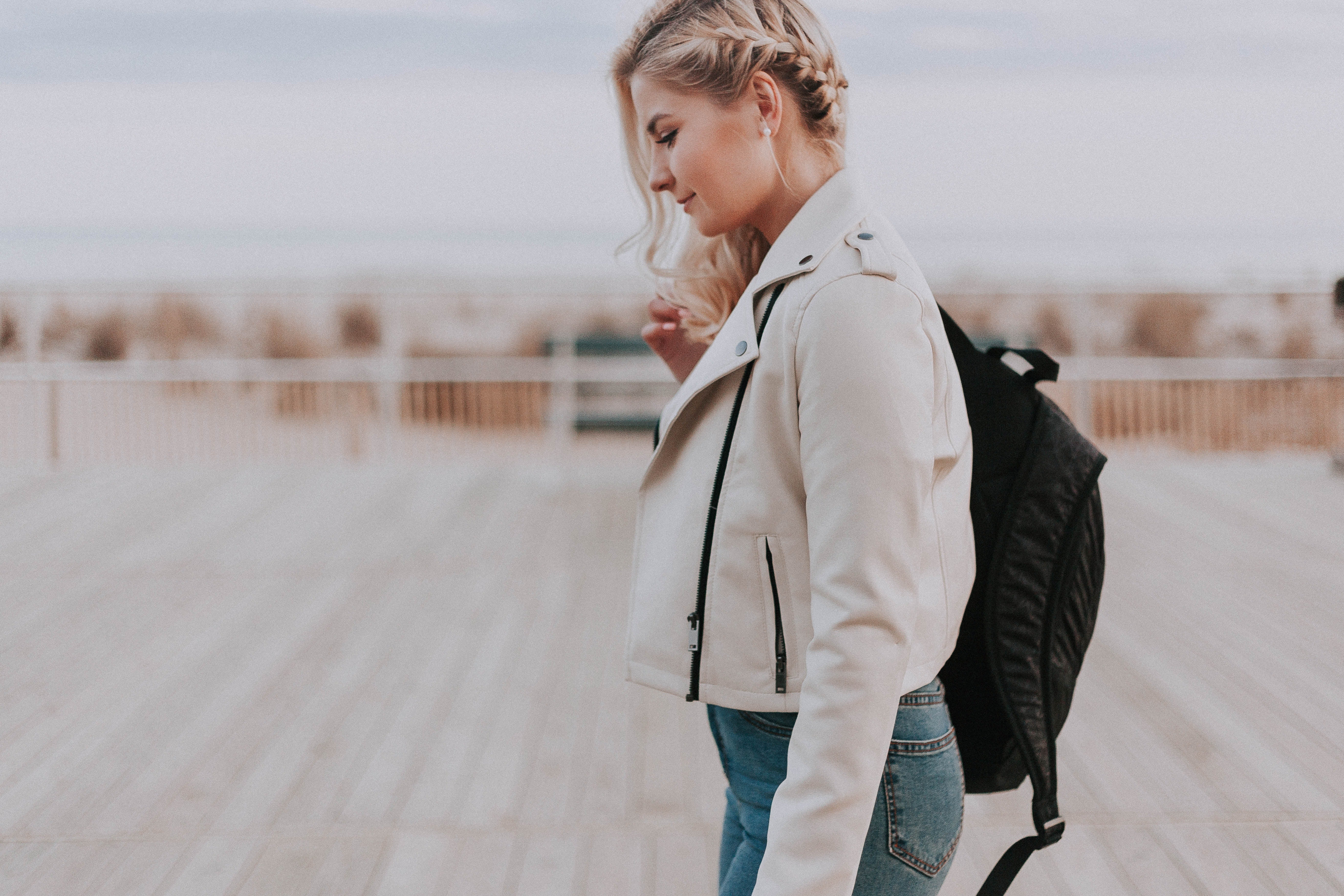 Look at the arm
You also really need to look at the arm. If the arm is like squeezing the daylights out of you and you can't actually wear something underneath it, then that's too small. If it's too big and too baggy then it starts looking like you are actually wearing a bag which if that's the look that you want like. Making sure everything is deliberate but too small is always a horrendous idea so something that just fits enough that you could put a shirt underneath. If this is a jacket where you want to wear sweaters and things then sure you can go a little bit bigger.
Personally, I would have 2 classic black suits leather jackets, one which fits a little bit tighter and I can wear thick clothes like a T-shirt in spring and fall. Another one may fit bigger in the arms and overall bigger in the body and I can wear that in the winter underneath the sweater or multiple layers but too tight is never a good idea.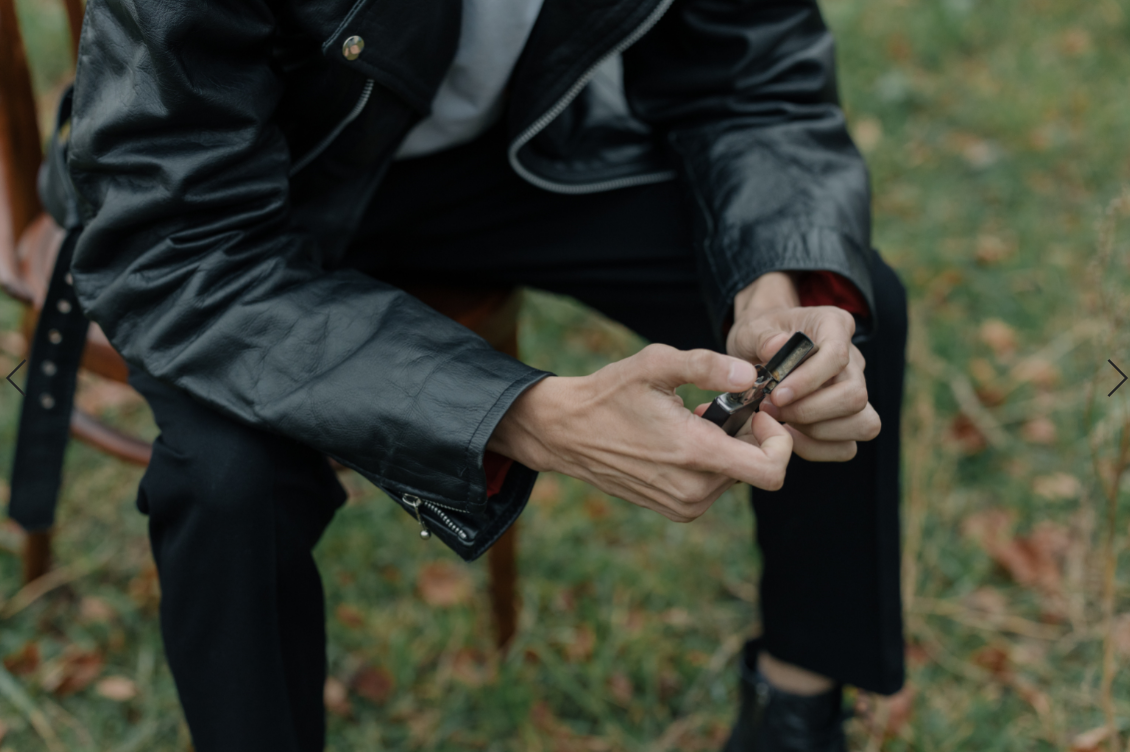 Look at the wrist
Definitely look at where it hits at the wrist. The wrist should be right like hitting above the thumb, too short or too long are not suitable for a perfect leather jacket. I personally like it right at the base of my thumb covering up the wrist. Also, a leather jacket with zippers on the wrist can give you more room to style it. It gives you a better fit because you can loosen it up to get it on.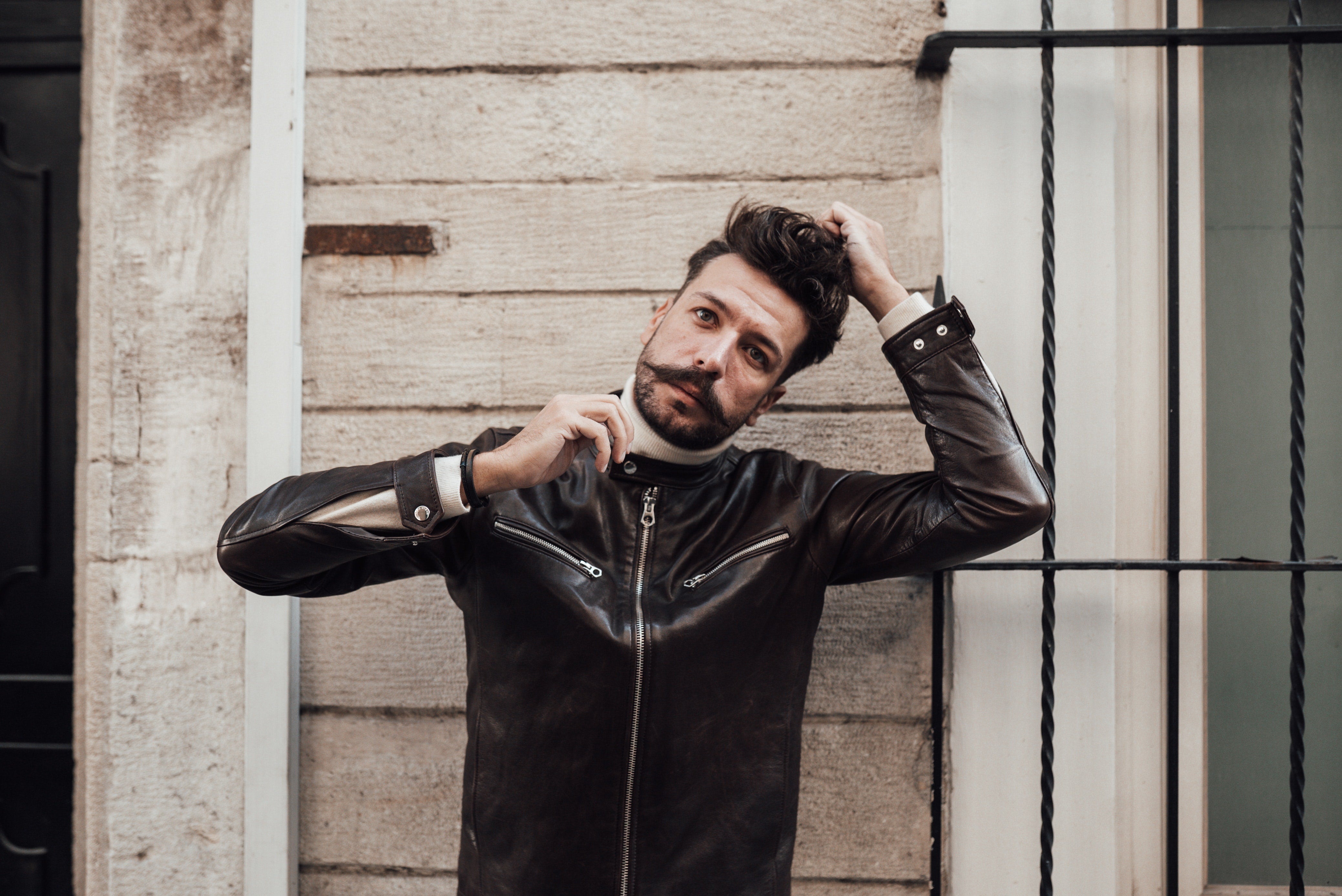 Be able to zip up
Now, here's where we get a little bit into the debate on whether or not you should be able to zip up your leather jacket. I personally would never wear a jacket all the way zip up ever can I zip it up. Would I be comfortable enough to zip the jacket up? Probably not but it should be able to zip. This parfait doesn't mean you need to wear it comfortably. You should be able to zip and that's going to give you a better idea if it actually fits across the body so you know little mannequin here we can zip this. Again, when you buy a leather jacket, it should be able to zip all the way up whether you will zip it up or not.
Look at the hip
Next, if the leather jacket fits in the shoulders then it's going to be fine across the back. It's not going to be pulling the length of the jacket. I like it right above the hip, depending on the cut, it could be nice. Maybe 1-2 inches below I feel is fine.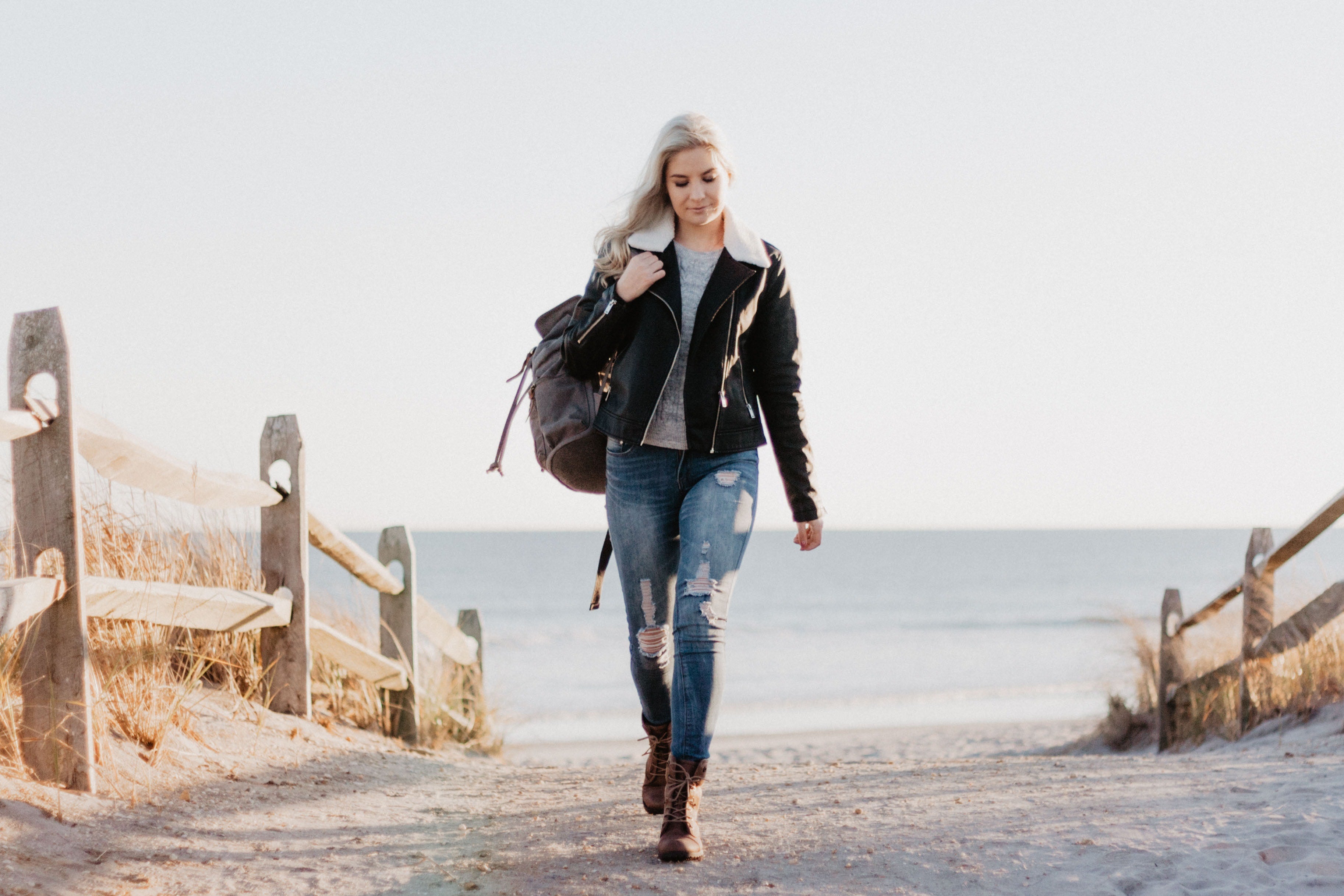 An outerwear leather jacket
When a leather jacket is considered an outerwear leather jacket, then it should be a little bit bigger with proper fit. It's a little bit more relaxed, the sleeves should be a little bit bigger, the shoulder is like a tiny bit of a pass where the natural shoulder hits. It should be able to wear something thicker underneath like a hoodie or a sweater.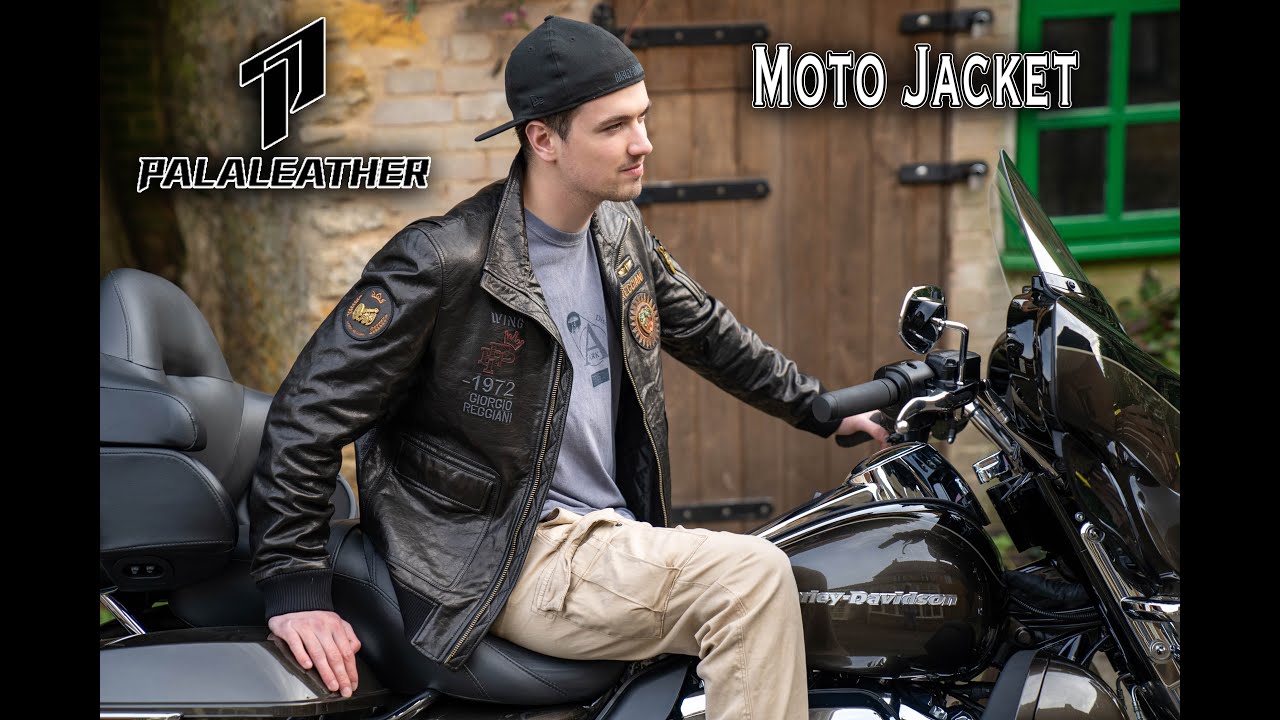 Things I do want to make sure that you are aware of is the fact that a leather jacket is an investment key so it might hurt to pony up some real cash to get a good one but it's so worth it. A pop leather jacket is something that I wanted to wear. If you want to purchase a really good quality and nice fit leather jacket, then PalaLeather is a good choice to shop for a genuine high quality fashion leather jacket.
Do leather jacket fits better over time?
The majority of leathers are flexible, which is one of the reasons why people adore them; they are constructed using materials known for their durability, which is why some individuals favor them. They are also capable of making a person look attractive since they are trendy and have the potential to draw attention to a person even when they are in a crowd.
However, over time, they will expand to fit your body perfectly and be the perfect complement to how you look. In addition, they do not become excessively long to the point where they are unsightly and inappropriate to wear. The capacity to fit people well is apparent on the streets, as they look customized to fit any shape, even though this may not be the case.
You must wear a leather jacket until it is your ideal size. You can put the strategy into action by wearing your jacket for two hours daily to speed up the process. The method described above can be incorporated into the leather jacket's first method, which involves the accumulation of wear and tear.
You have to keep wearing the jacket until the stress causes it to break, as this is how to wear and tear works. In contrast to the situation in which you are sitting at your house reading, you will need to select some activities stimulating the process, such as going for a hike.
Even if you stretch a smaller jacket, it will still feel constricting. These jackets are constrictive because the leather cannot expand to fit the wearer's size, even if the sleeves are too small.
However, when it comes to larger jackets, things are a little more complex. Larger coats are more comfortable, but you must be careful because they can be overly huge. Stretching the jackets is done mostly to make them more comfortable, so when they get excessively large, they lose some of their attractiveness.
The length of time your leather jacket will last is directly proportional to how you maintain it. Apply the strategies described in this manual to achieve your goals of properly breaking in a leather jacket. If it is treated appropriately, leather will last significantly longer. When used improperly, long-lasting materials might have their useful lives significantly reduced.
So to answer the question, which is if a durable leather jacket fits over time, absolutely yes, with proper care and techniques written above.
Should a leather jacket be a size bigger?
When choosing your leather jacket, there are some important points to consider. Since you can't alter the size once it's purchased by taking it to a tailor, you'll want to make sure the fit is right for you. But what should you do when you're in between sizes? Should you choose the smaller or bigger one? We're here to take away the guesswork for you. So, read on to find out more.
What Should You Choose: A Bigger or Smaller Leather Jacket?
The main issue with selecting the bigger size is that it can leave your jacket hanging, giving it a baggy look. But go the other way too far, and your jacket will be too tight. You're going to want your leather jacket sitting nicely at the shoulders, trim around your waist, and fitting right around your chest. Of course, it can't be perfect, especially when you're caught between two sizes. But by choosing the smaller one, you'll at least be able to make it closer to the perfect fit for you.
When you buy a jacket that's of great quality, it'll fill your shape over time. With a smaller one, you can therefore have confidence that if it doesn't fit perfectly first at purchase, it still can later. The sleeves should meet your wrist exactly where it turns. The length of the jacket should end at the level of your waist, at the place of your belt. While going smaller is better, you'll want to ensure that it's only slightly below the right level so that it has room for expansion. But go too low and you might never see it fill out right.
Final Words
Choosing your leather jacket should never be a stressful decision. But always remember: if you're unable to find one in exactly the right size, choose one that's slightly smaller. That way, it'll have room to grow into your shape and give you the snug fit that you're looking for.