It's time to talk about men's fashion for fall and winter 2021-2022 since it's the time to take a little bit further. It's like a fresh beginning, a new season freshens up your wardrobe and lines things up from all the stuff.
A jacket can make a huge impact on your outfit and I honestly think the more you have the better because you can just create more outfits and varieties from the simple basic pieces that you already have by just adding a simple jacket.
This is the item that I think is worth every penny. A leather jacket is one of those things that I think is a staple for everyone's wardrobe. It's nice to just have it as an option in the back of your closet even if it's something you don't necessarily wear all the time but having a very nice leather jacket always looks so much better than a cheap one.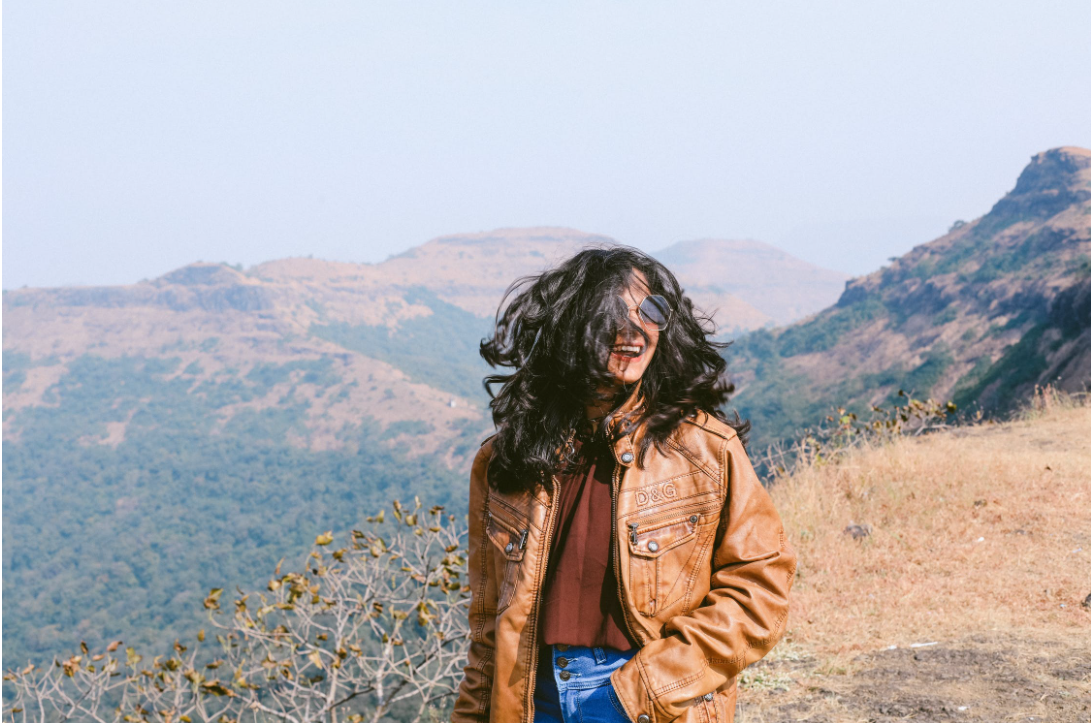 I think you can always tell when something is a little bit higher quality. They look better, they feel better, they are just overall a better option, so not only are they going to look better but they are also going to be more durable and last you longer too which something like this that you're maybe not going to wear as much or even if you do that's just another reason to spend a little bit extra money.
This is one of those things where you want it to last long, you want it to be durable because it's going to be something that you want to have in your closet for a long time.
Black or Brown?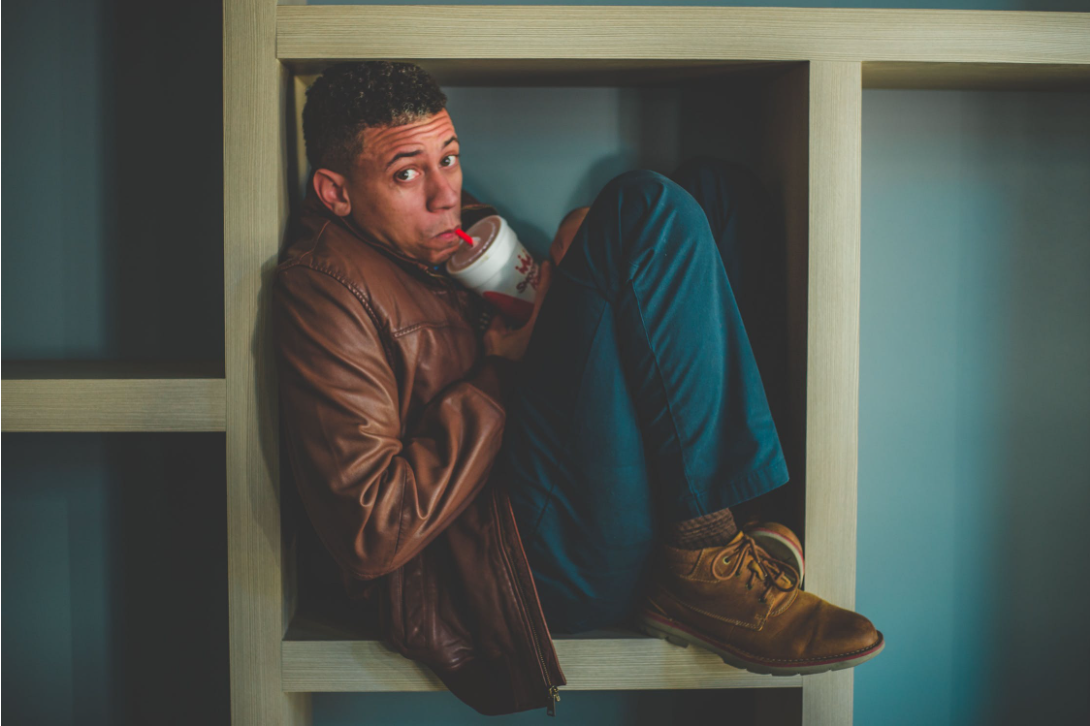 Another tip for you guys here is that I think the color brown has become a lot more popular this year. It's kind of something that is overruling black even a little bit, which is very different from everything we've seen in the past.
Brown is definitely making a comeback and the reason I'm saying this is because I think many guys kind of stay away from brown because the black is very harsh and edgy, some guys feel like they can't pull it off or it's not really their style.
However, if you've been kind of weary on entering the black, I think brown is a really good place to start. It's a lot less harsh than a black jacket and kind of eases your way into it rather than going for that very edgy black jacket type of look.
Fitting Issue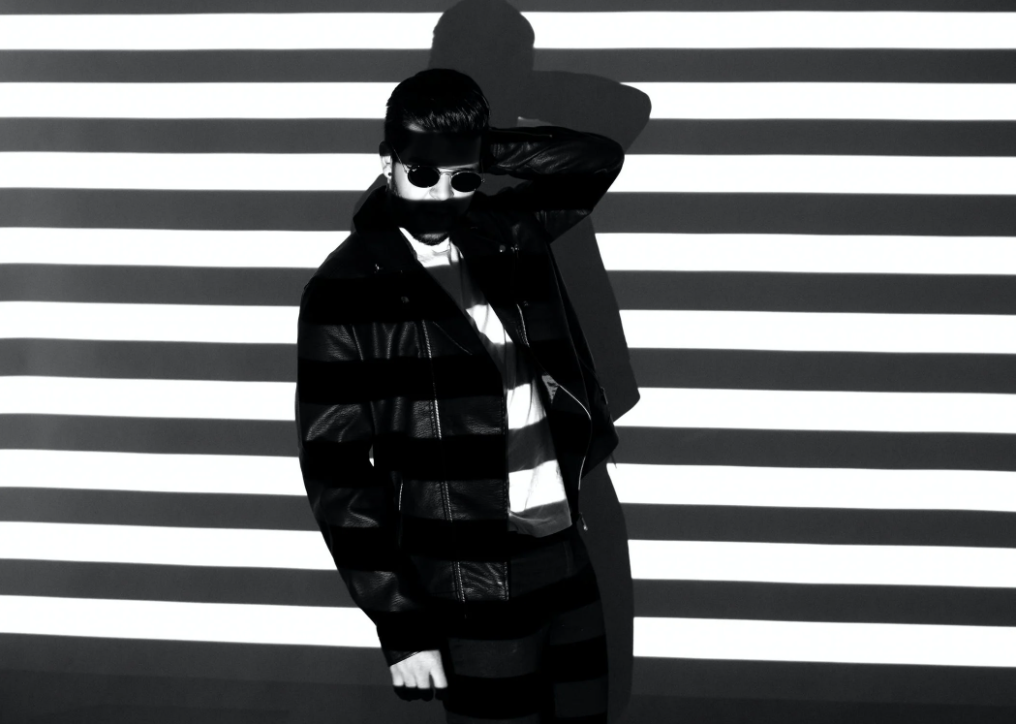 The next thing I want to mention is the fitting issue. Many people are like I love oversized clothes and oversized outfits which are totally accessible for young men. For someone maybe in their late 30s or 40s, fitting is the point that I think you should really focus on.
It's more attractive for an old man to wear fitting clothes. It's totally ok to spend a little bit of extra money for clothes that fit you absolutely perfectly at this time in your life because they're going to be closed that you carry with you for the rest of your life.
We're going to talk specifically about leather jackets which can be an essential item for fall and winter. So here are my top 6 essential leather jackets you need for fall and winter season.
Oversized Trench Coat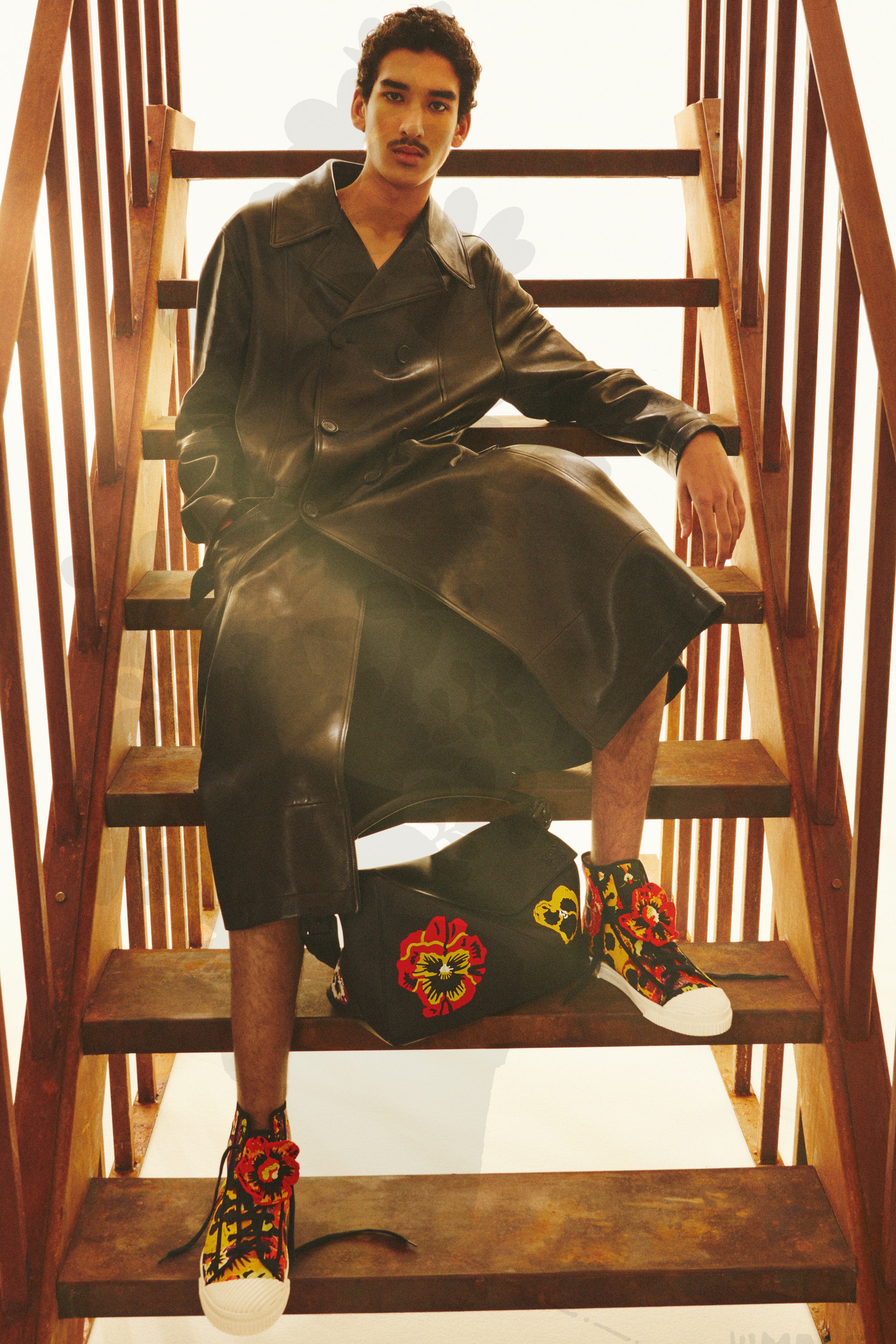 The oversized trench coat has multiple different times throughout the kind of winter months It can be worn in fall and winter or even early spring. Trench coats are a great style choice. That kind of gives off the same style and aesthetic as the overcoat.
For that season, the trench coat is a great way to kind of add a little bit more depth to your outfit but of course including that extra layer and from the runway shows that I've seen and the research that I've put in, trust me, these trench coats is going to be banged on trend this fall and winter.
Biker Leather Jacket
The next trend that I feel will be really prominent this fall and winter is the biker leather jacket. The coach leather jacket you probably see all the time but for the fall and winter seasons, I like you to try out something a little different.
The basic classic biker jacket can be designed in different ways such as suede biker jackets. In different leather materials, especially for the fall and winter seasons, that suede jacket can be different in the crowd. A good leather can give you extra details and attention, it can freshen things up.
Bomber Jacket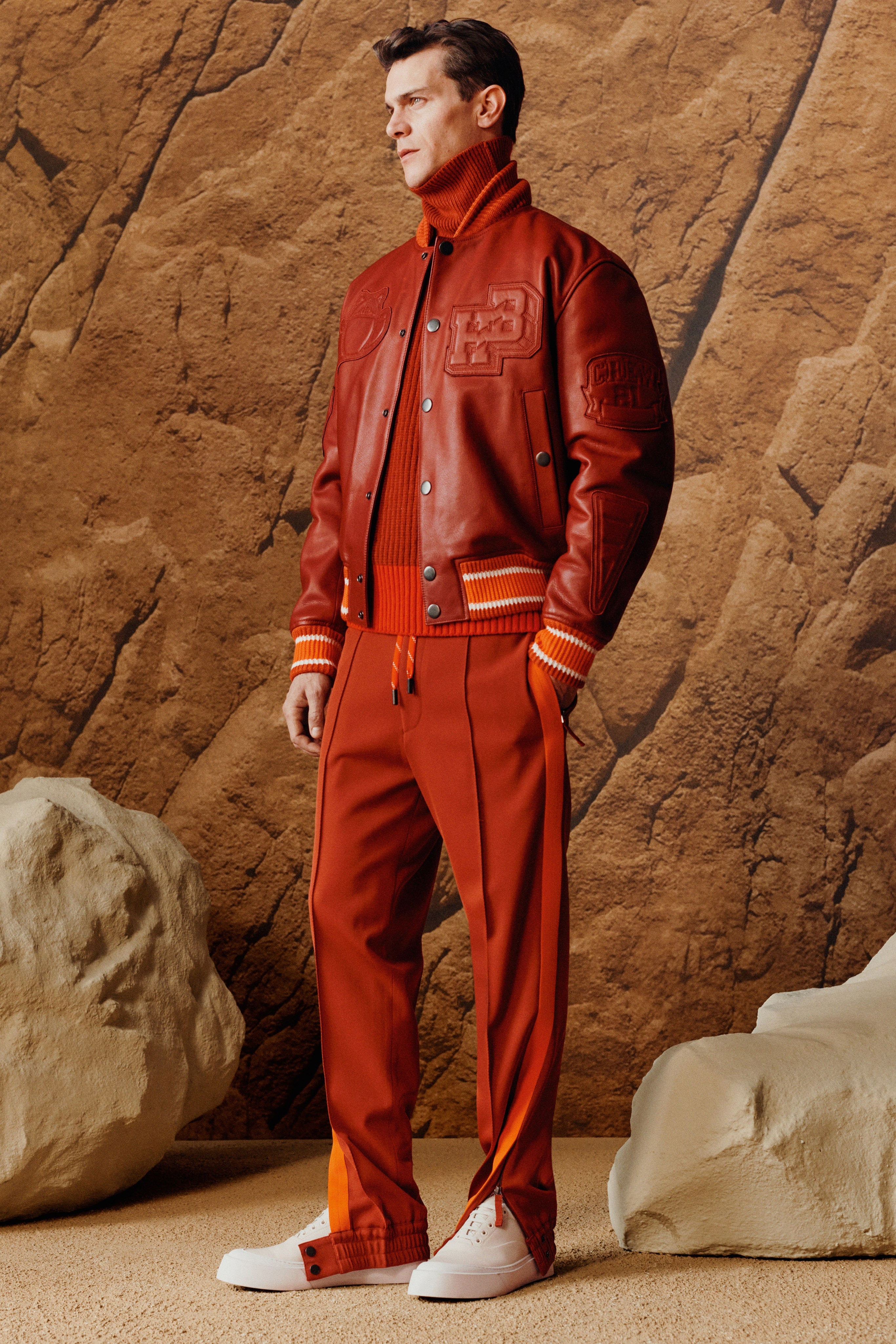 This kind of jacket is definitely a classical one with different cuts and different layouts. It's an established trend for every man. Some casual look outfits and sporty outfits are super cool with a flight bomber jacket. Like a sharp casual piece you can dress up or down.
As mentioned before, a leather jacket can be a nice item for windbreak and warms your body so it can be essential for fall and winter.
Shearling Coat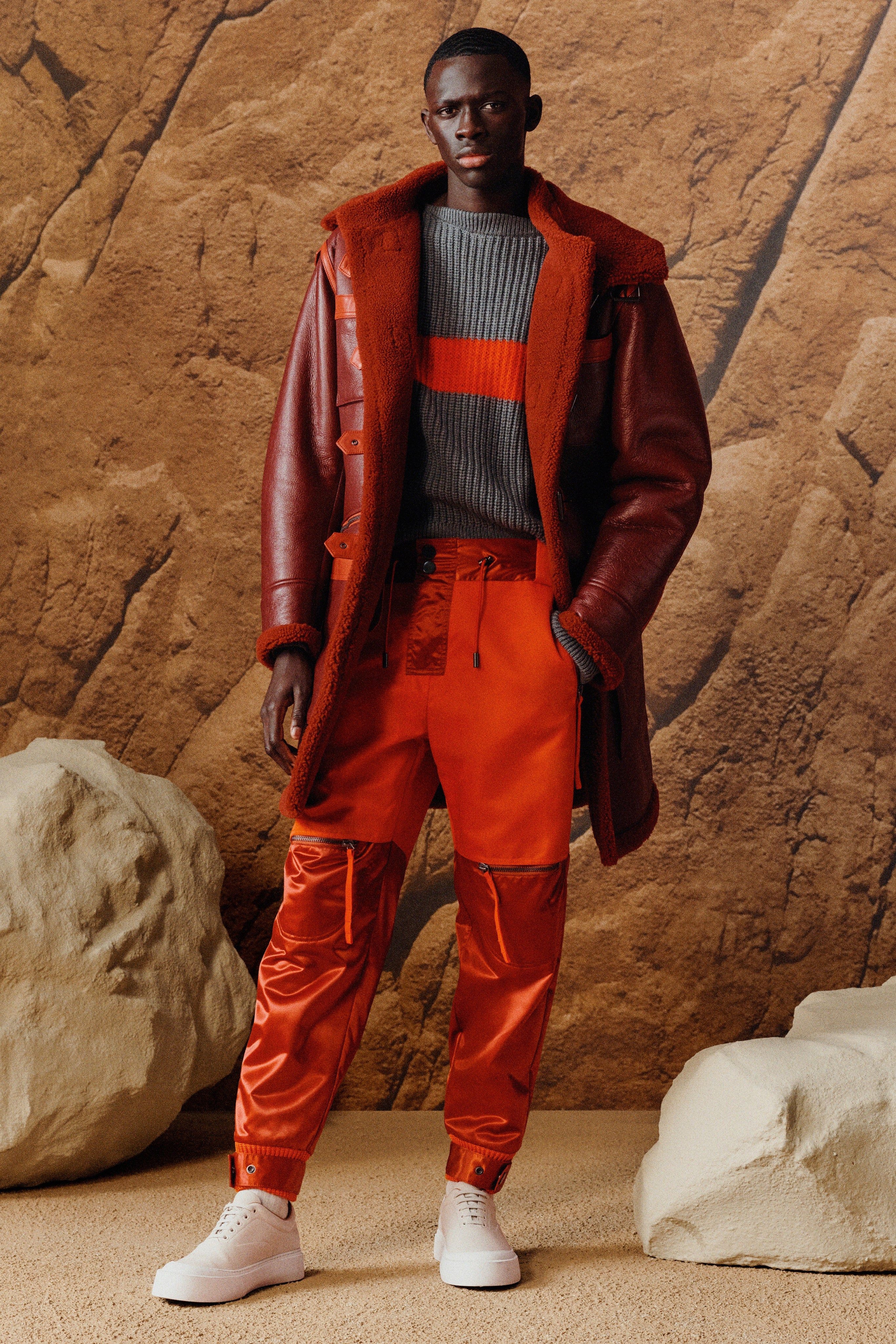 This is the shearling trend having that little stitching fur coming through which looks really nice, really cozy and warm inside for winter. Also known for the perfect combination with leather. A shearling leather coat can be a super item for winter either in style and warm keeping. It's a trend that would never come outside of the world.
Both men and women are deserving of a shearling leather coat for styling, you can just simply match with a pair of jeans and a pair of boots. Then you are just stunning in the crowd. If you are living in a little bit colder environment then maybe you should invest into that one.
Puffer Jacket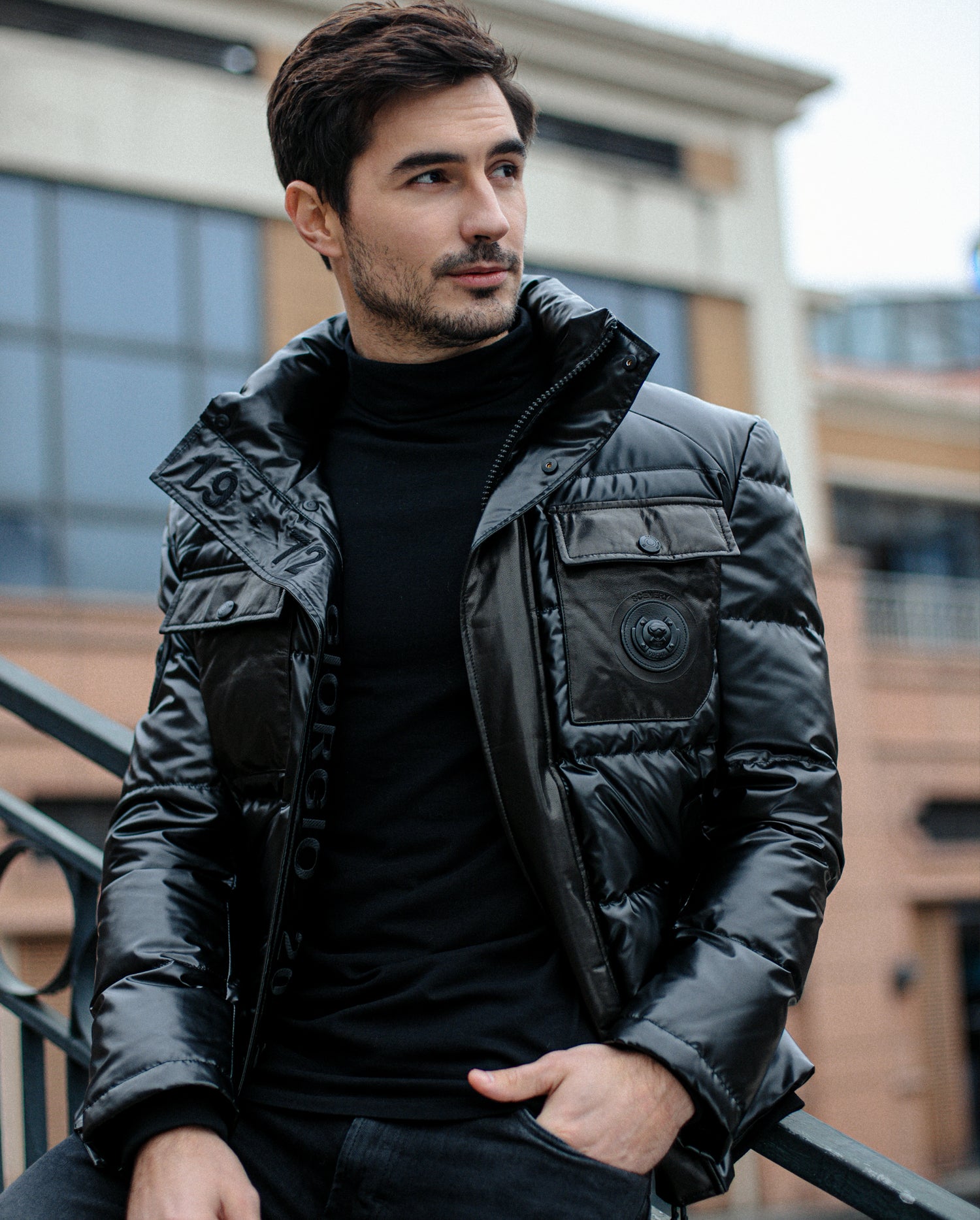 This trend just depends on how cold your winter is. Puffer jackets have different thickness which can protect you from different kinds of cold weather. The enormous puffiness ones and like a thinner kind of quilted puffer little jackets. No matter if it's a long or short puffer jacket, it can be styled in an easy and warm way.
There are so many different cuts and designs for puffer jackets in different brands but I may still support the classic and simple one which can be worn forever.
Blazer Coat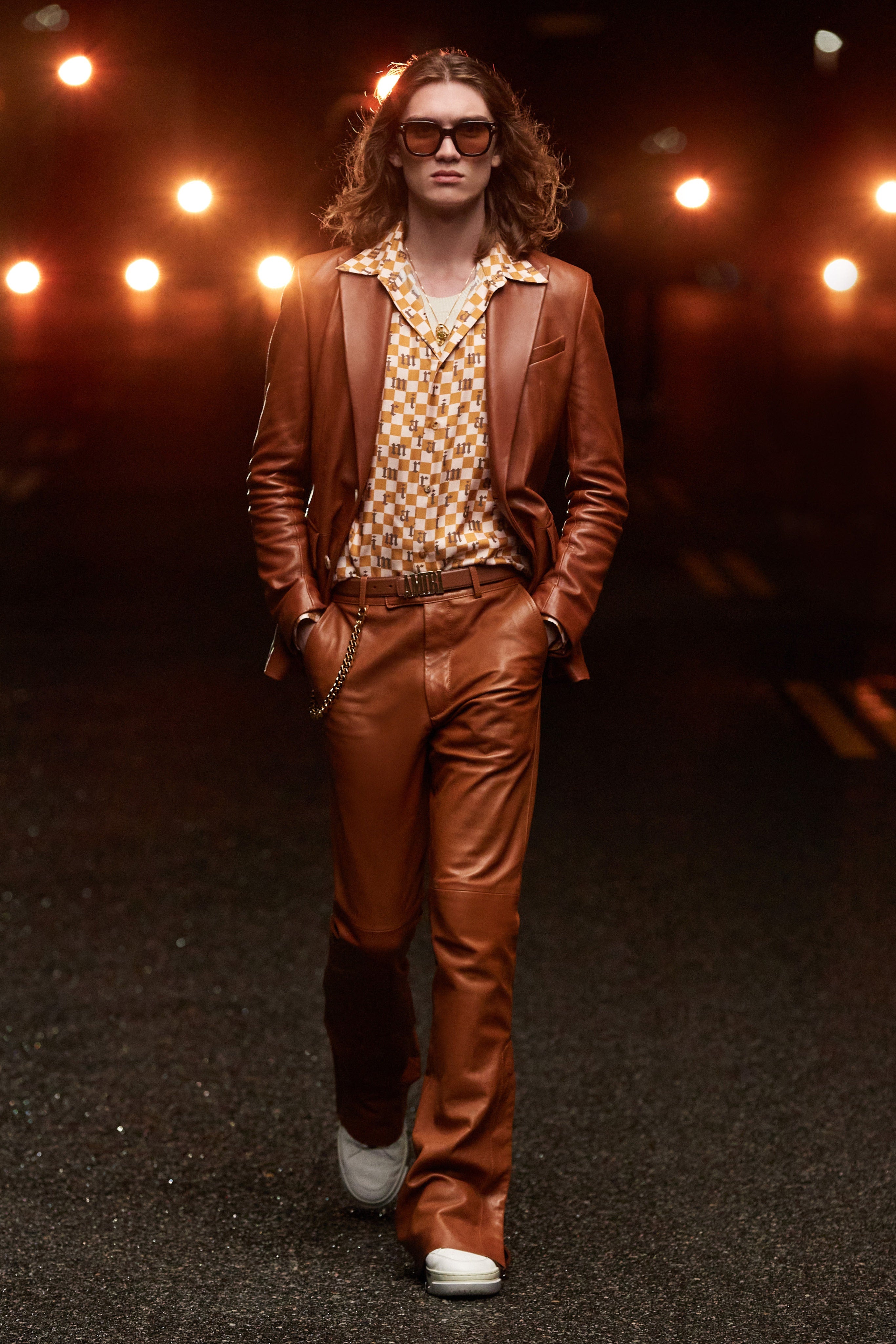 Let's take a look at some of the other blazers that didn't quite fit into other categories. We've seen blazers in many kinds of materials but today we're going to talk about the leather blazer coat which is a little bit different from other blazers.
Leather can give an extra masculine detail and it more texture for styling match. With different details, the blazer can give you so many potentials to style your personality.