There's a trifecta, if you will, of the most common leather jacket styles. Each has its distinctive mark in history. Check out the most popular leather jacket styles below. While there are plenty of other leather jacket styles to choose from, like trench coats, field jackets, leather puffers, and more, the three below are what made leather jackets the fashion staple we know today.
The moto jacket was invented to help protect men riding at accelerated speeds while trying to beat their competitors during a race. Opposed to the biker jacket, the moto is thinner and usually more flexible. The coat sits very close to the body.
It's the OG of men's outerwear. The flight jacket has a cropped fit and usually a central zipper with a fitted waist and cuff bands. Today, bomber jackets come in a slew of different colors, materials, and embellishments. What was once used to protect brothers in arms, is now one of the most memorable pieces of men's clothing to ever hit the shelves.
This "bad boy" jacket is a cropped leather jacket, usually in black. Initially worn by, you guessed it, motorcyclists. You will often find them adorned with studs and asymmetric zips. The zippers were that way to allow riders to lean over their bikes without the zipper digging into their abdomens.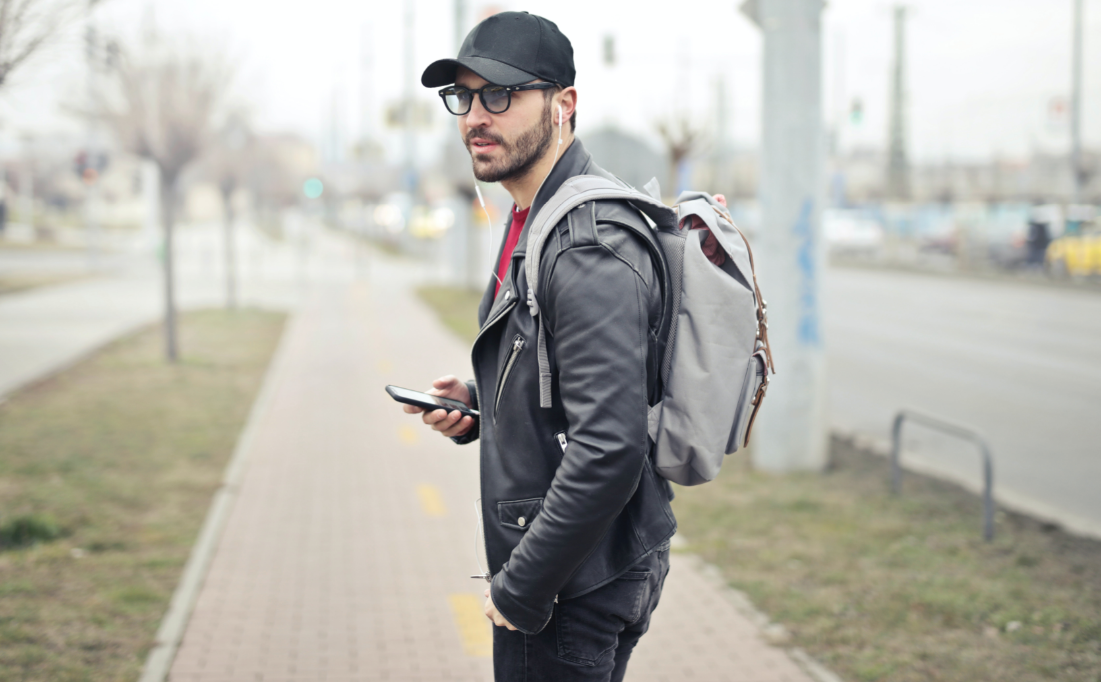 Which Style Is Best For Me?
Not sure which leather jacket speaks to you the most? Choosing the right style not only for your taste but also for your body type is essential. For more petite guys, we recommend going with a bomber jacket. The cinched cuffs are more flattering on men with shorter arms, and the cropped fit helps to elongate the torso. If you fall more on the big and tall side, a fitted moto jacket will compliment your body shape the most. With that being said, it's your leather jacket, and ultimately, the most important thing is how you feel wearing it. A jacket that fits well no matter the shape, color, style, or material will look flattering on your body.
Try not to purchase a jacket that's too big to avoid looking like a kid playing dress-up in dad's closet, and one that's not too small, or you may get some serious "fat guy in a little coat" vibes when Chris Farley tried to squeeze into a tiny jacket in 'Tommy Boy.' All jokes aside, you should feel like a million bucks when you're wearing your leather jacket. It should give you a boost of confidence and make you look forward to getting dressed. If you're not sure which style speaks to you, go into a store and try some on in person.