JACKET SIZING (CM)
| | | | | | | | |
| --- | --- | --- | --- | --- | --- | --- | --- |
| Size | S | M | L | XL | XXL | XXXL | XXXXL |
| Back | 75 | 77 | 79 | 81 | 83 | 85 | 85 |
| Shoulder | 45 | 46.2 | 47.4 | 48.6 | 49.8 | 51 | 52.2 |
| Bust | 102 | 106 | 110 | 114 | 118 | 122 | 126 |
| Hem | 106 | 110 | 114 | 118 | 122 | 126 | 130 |
| Sleeve Length | 62 | 63 | 64 | 65 | 66 | 67 | 67 |
| Sleeve Width | 37.6 | 38.9 | 40.2 | 41.5 | 42.8 | 44.1 | 45.4 |
| Cuff | 24 | 25 | 26 | 27 | 28 | 29 | 30 |
| Waist | 100 | 104 | 108 | 112 | 116 | 120 | 124 |
Palaleather Difference
FINEST RAW MATERIALS
The quality leather is the key and the heart to make a successful leather jacket. All of our jackets are made with 100% full grain real leather. We admit there's no best leather, while we searching around the world for the best possible to make your jackets.
EXCELLENT CRAFTSMANSHIP
The superior quality of construction in a leather jacket shows through the attention to detail that is given by the artisan who is dedicated to producing a high-end product. Palaleather works with the top leather manufacturers of the world, and we pride ourselves on delivering the very best.
FAIR PRICING
Affordable, low cost is our strength. We are dedicated to selling our products with a price much lower than the luxury brands. We hope to see our customer's leather jacket quality, leather jacket taste, without spending a lot.
FASHION & FIT
The care taken in constructing a beautiful, well-fitting, figure-flattering coat decides a lot. Only the reasonable and the flattering design and cut can make a jacket be called "quality". with more than 20 years' experience, we are good at doing this.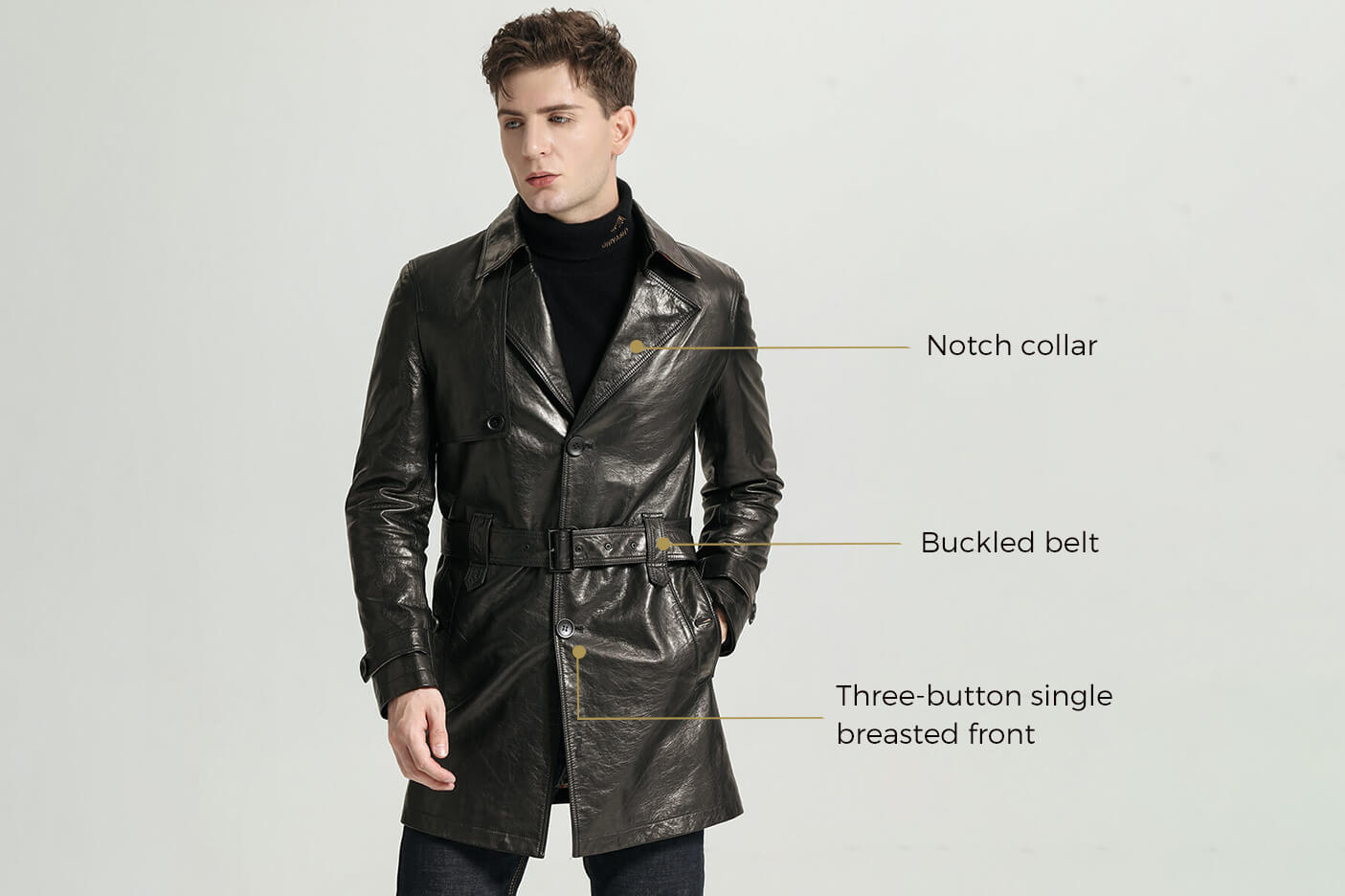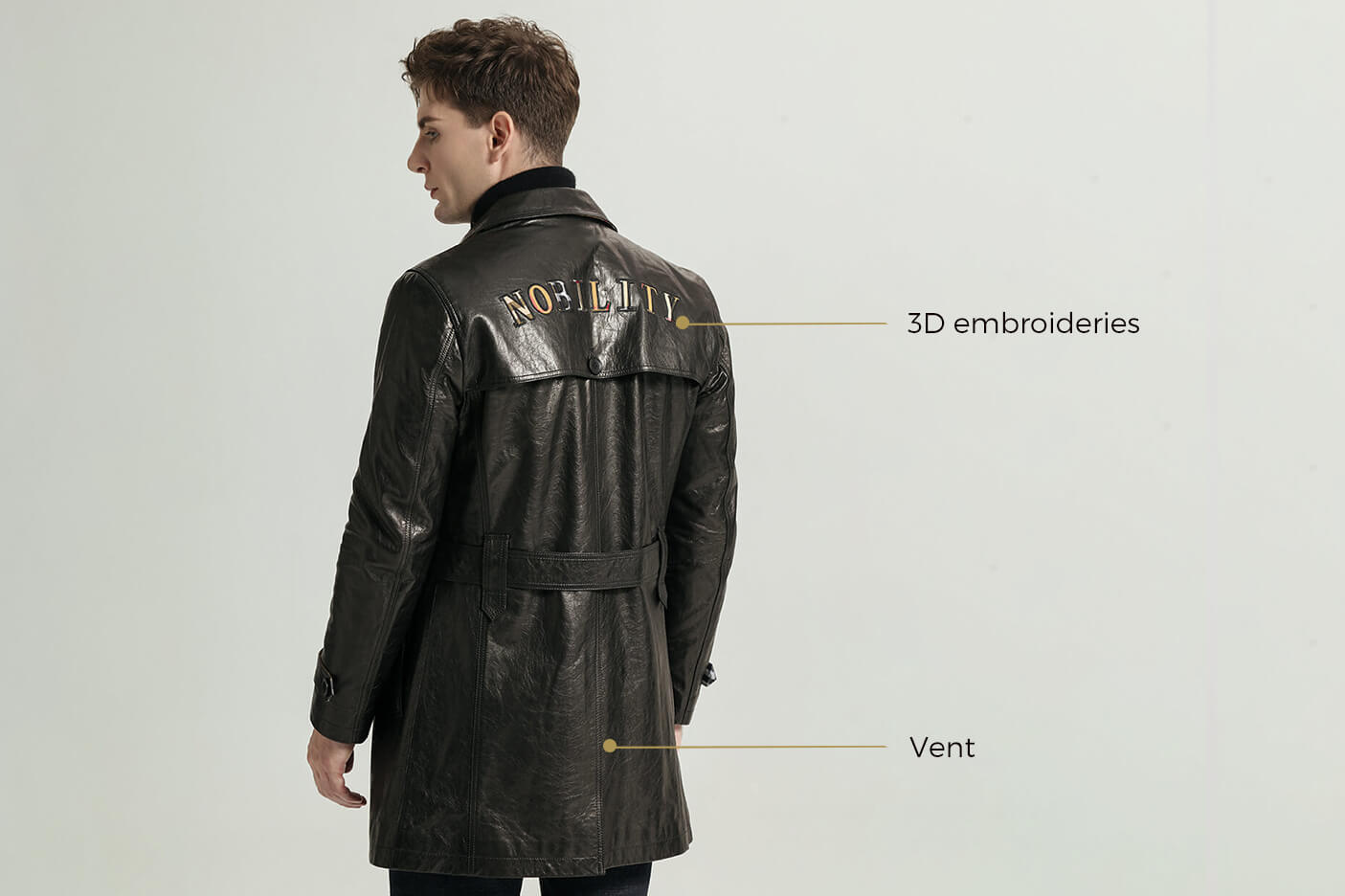 This is absolutely gorgeous. I got so many compliments on this jacket.
The leather is soft and it feels good on. I was disappointed in the fact that it is very lightweight. Definitely NOT a warm winter coat. I bought the XXL. It fit great. I kept it for spring and fall. Still looking for a winter leather coat.
Very slick jacket. And works great to keep warm.
I live in the northern half of the United States which comes with harsh winters. This jacket has been perfect and I don't regret the purchase in the slightest. Plus, it looks awesome.😍
Order one size up
I like the material and the design of the jacket but in my case, it is one size smaller than I normally wear. I wear a size medium and end up getting large which fits me perfectly.
It fits perfectly and he looks great!
I got this for my boyfriend for his birthday and he's obsessed. It fits perfectly and he looks great!