JACKET SIZING (CM)
| | | | | | | | |
| --- | --- | --- | --- | --- | --- | --- | --- |
| Size | S | M | L | XL | XXL | XXXL | XXXXL |
| Back | 63 | 65 | 67 | 69 | 71 | 72 | 72 |
| Shoulder | 45 | 46.2 | 47.4 | 48.6 | 49.8 | 51 | 52.2 |
| Bust | 106 | 110 | 114 | 118 | 122 | 126 | 130 |
| Hem | 92 | 96 | 100 | 104 | 108 | 112 | 116 |
| Sleeve Length | 62.5 | 63.5 | 64.5 | 65.5 | 66.5 | 67.5 | 67.5 |
| Sleeve Width | 38.2 | 39.5 | 40.8 | 42.1 | 43.4 | 44.7 | 46 |
| Cuff | 20.5 | 21.5 | 22.5 | 23.5 | 24.5 | 25.5 | 26.5 |
Palaleather Difference
FINEST RAW MATERIALS
The quality leather is the key and the heart to make a successful leather jacket. All of our jackets are made with 100% full grain real leather. We admit there's no best leather, while we searching around the world for the best possible to make your jackets.
EXCELLENT CRAFTSMANSHIP
The superior quality of construction in a leather jacket shows through the attention to detail that is given by the artisan who is dedicated to producing a high-end product. Palaleather works with the top leather manufacturers of the world, and we pride ourselves on delivering the very best.
FAIR PRICING
Affordable, low cost is our strength. We are dedicated to selling our products with a price much lower than the luxury brands. We hope to see our customer's leather jacket quality, leather jacket taste, without spending a lot.
FASHION & FIT
The care taken in constructing a beautiful, well-fitting, figure-flattering coat decides a lot. Only the reasonable and the flattering design and cut can make a jacket be called "quality". with more than 20 years' experience, we are good at doing this.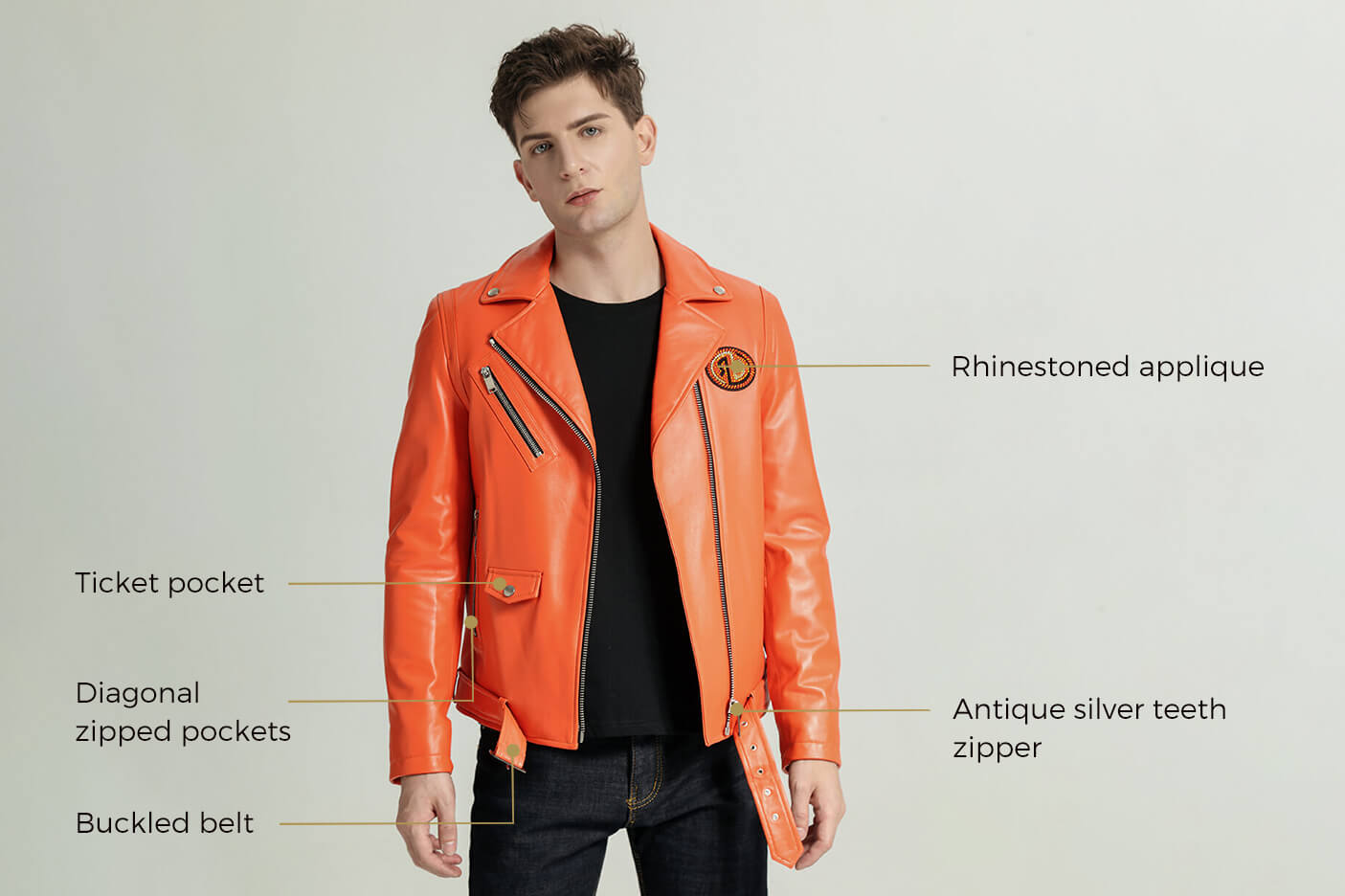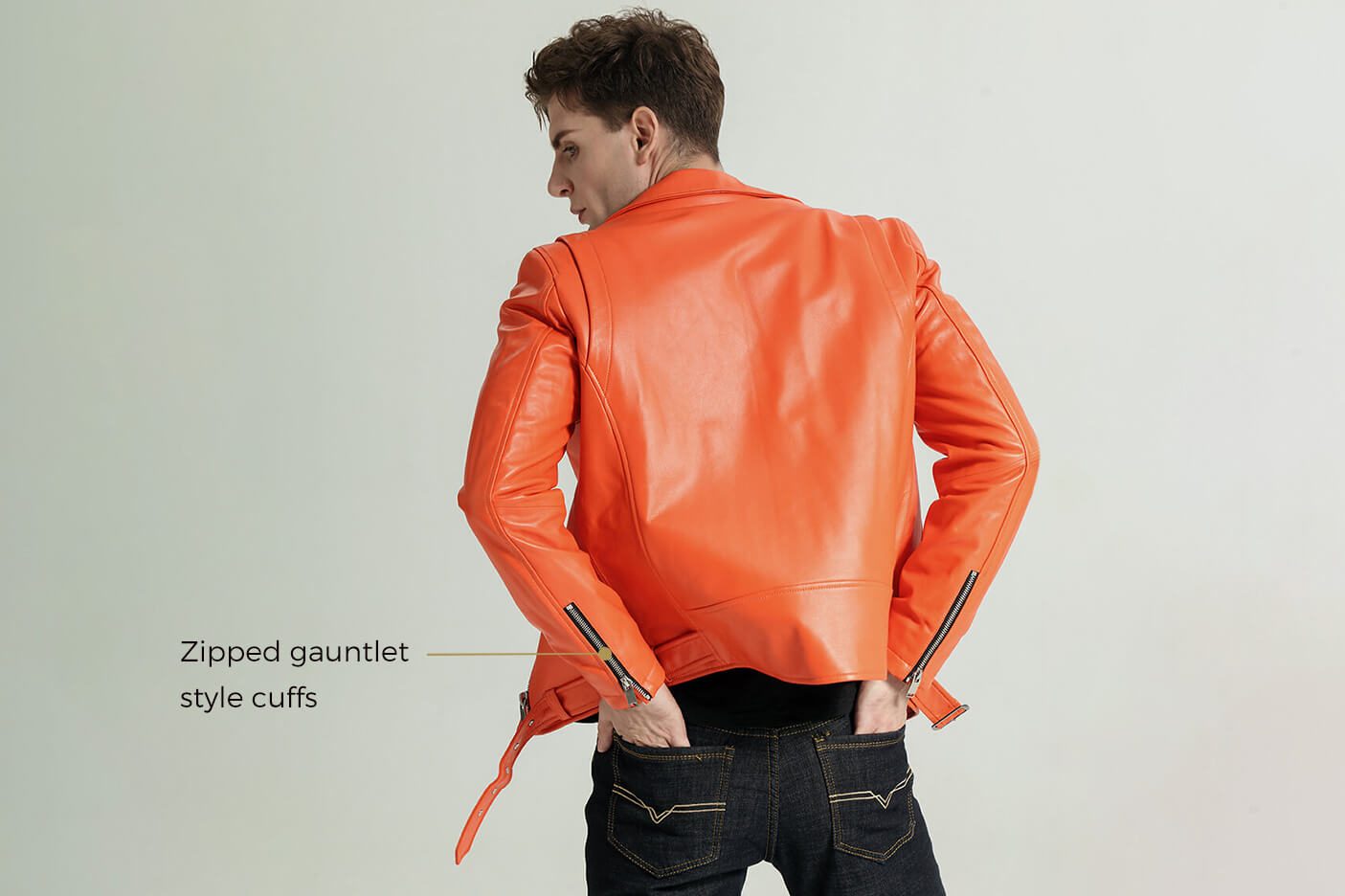 Great jacket!
Cut & styling is great. The leather feels like it will agè well. It's REALLY a great jacket.
Game Changer
This jacket is EVERYTHING. It has changed my life, no kidding. I have about a dozen jackets because I have trouble finding comfy and sturdy jackets that look good and work in different kinds of weather. This jacket covers all the bases. It's so comfortable; your sleeves don't catch/bunch because the material inside is perfect for just slipping on. It doesn't get sweaty, even when it's a bit warm (also because of that material inside) but keeps you warm in the cold. The look is original because it's a leather jacket without the douchiness that wearing a leather jacket adds. It's casual, but can be "dressed up". It doesn't smell gross like most leather. It's the perfect length (you don't accidentally sit on it). LOVE this jacket. Thinking about ordering a second in case, God forbid something to happen to this one.